4 Reasons to Visit a Facial Surgeon for a Facelift
---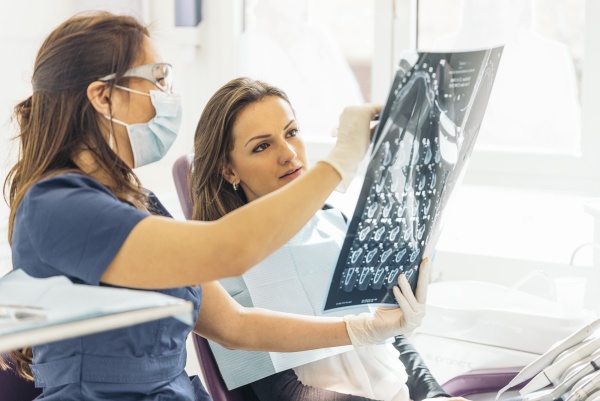 Thinking about getting a facelift and wondering who you should choose to perform the surgery? First, good for you for looking into all of your available options. With all of today's advances in modern technologies, you truly have more options today than ever before when it comes to facelift procedures. No longer do you have to have your surgical procedures performed in the hospital, as many facial surgeons choose to offer their patients surgical options in their office. An office setting is more informal, making it a comfortable option for many patients who are considering getting a facelift.
What is a facial surgeon called?
A facial surgeon is also known as a facial cosmetic surgeon, an oral surgeon or a maxillofacial surgeon. They have completed four years of dental school and then have chosen to continue their education by spending another four years at a hospital-based residency program for surgical procedures. They can perform regular and wisdom tooth extractions, correct a misaligned jaw, correct birth defects like a cleft lip and perform bone grafting procedures for patients getting dental implants.
4 reasons to visit a facial surgeon for a facelift
The following are four reasons why someone should visit a facial surgeon if they want to get a facelift.
Reason #1 – because they are currently the only health care professional who is able to offer and administer any sedation option to their patients (besides an anesthesiologist)
Reason #2 – because they keep in mind any functional concerns that come with having a facelift and can correct if function is an issue
Reason #3 – because they can also enhance one's smile, and a nice smile is essential after getting a facelift
Reason #4 – because they offer a variety of facelift choices, e.g., facial fillers and Botox. This means patients are able to choose one, two or more choices that will allow them to look how they want to look.
Ready to make your facelift appointment?
We can schedule your facelift appointment at a time that is convenient for you! We understand how busy people are nowadays, and for that reason, we offer very convenient appointment times. All you have to do is give us a call and let us know a time that is convenient for you to come in so we can get you scheduled. This initial consultation appointment will involve you discussing your wants and/or needs with our facial surgeon. The two of you together will come up with an ideal facelift plan, which means that you are definitely part of the process. We hope to hear from you soon!
Looking for FACELIFT info near the 64086 area? Call Facial Spectrum at (816) 524-4334.
---